MESSAGE FROM THE PRESIDENT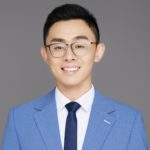 The Midwest Association of Language Testers (MwALT) is a strong community of graduate students, faculty, and professionals that supports research and practice in language testing and assessment. Founded at the University of Iowa in 1999 with a mission to serve those in the Midwestern states, our organization has grown beyond those borders, and we are delighted to welcome participants from throughout the United States and beyond to our annual conferences and events.

MwALT places great emphasis on supporting graduate-student research and introducing students to the larger field of language assessment and evaluation. We provide annual awards for student papers and presentations, research grants to support graduate student research, webinars for professional development, and pre-conference workshops on research methods and assessment skills. In spite of these events and activities, we strive to remain a conference that is affordable to all.

We are grateful for the continuing support of participating universities; organizations such as Michigan Language Assessments, WIDA, Center for Applied Linguistics, Duolingo, Educational Testing Service, and Second Language Testing; and the many other institutional and individual donors who sponsor our annual conference and enable us to sustain our mission.

I invite you to browse our web page, join our organization, follow our Facebook page, and contact us if you have any questions.
Sincerely,
Xun Yan
MwALT President
xunyan@illinois.edu
MwALT 2022 will join with ECOLT and LARC, and will be at The University of Chicago, hosted by the university's Office of Language Assessment.