The 23rd MwALT Conference will be held in conjunction with ECOLT and LARC in 2022. It will hosted by the University of Chicago, Office of Language Assessment, Chicago, IL, September 15-17, 2022. Thank you to Dr. Ahmet Dursun, the Director of the Office of Language Assessment, for hosting at the University of Chicago in 2022. The website for the conference and call for papers is here: https://larc2022.event.uchicago.edu/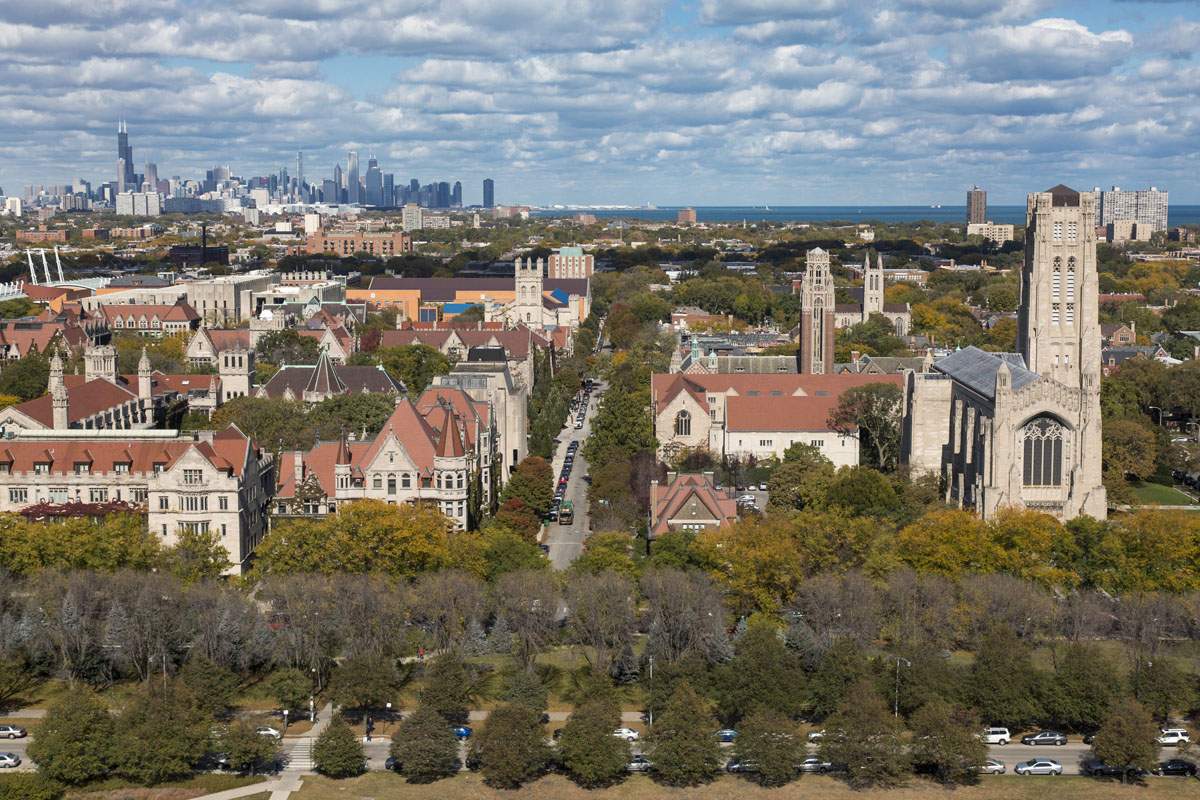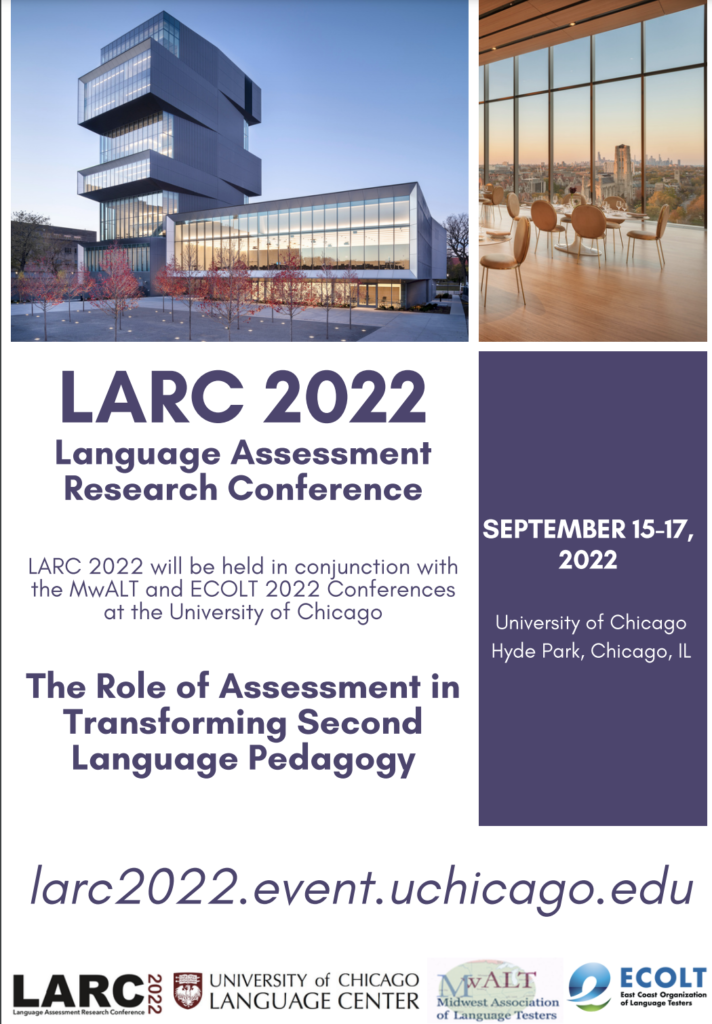 The forward-looking plan for MwALT is that UIUC will host MwALT in 2023, Duolingo in 2024, and MSU in 2025. Plans can change, but that is the general idea. Visit this site for updates as time goes on. 
PAST CONFERENCES
If you have information on a previous MwALT conference that does not appear on this page, please email Paula Winke (winke@msu.edu) with the information so she and the MwALT members at Michigan State can post the information on this site. Thank you!
| Year | Host | Links |
| --- | --- | --- |
| MwALT 2021 | Iowa State University, Ames, Iowa, held in conjunction with the 18th annual Technology for Second Language Learning (TSLL) conference. Theme: The evolving role of technology for second language assessment. | Conference Call, Conference Schedule, Plenary Speaker Elvis Wagner info. |
| — | The 2020 conference was postponed due to the COVID-19 world pandemic. We missed you all so much! |   |
| MwALT 2019 | Indiana University, Bloomington, Bloomington, IN. Conf. Theme: Building Pathways Between Language and Assessment | Conference Call, Conference Program, Plenary Speaker-Okim Kang-info, Business Meeting Agenda |
| MwALT 2018 | WIDA Consortium, University of Wisconsin at Madison, Madison, WI. Conf. Theme: Ready, steady, grow! Measuring language development from pre-K through college and beyond | Conference Call, Conference Program, Plenary PowerPoint, Business Meeting Agenda |
| MwALT 2017 | Wright State University, TESOL/Applied Linguistics Programs, Dayton, OH. Conf. Theme: Language Assessment and its Sociopolitical Context | Conference Call, Conference Program, Plenary PowerPoint, Meeting Minutes |
| MwALT 2016 | Purdue University, Department of English, Linguistics, School of Interdisciplinary Studies, West Lafayette, IN | Host Conference Website, Conference Program |
| MwALT 2015 | English Department at the University of Iowa in Iowa City, IA | Host Conference Website, Conference Program, Meeting Minutes |
| MwALT 2014 | Cambridge Michigan Language Assessments (CaMLA) at the University of Michigan in Ann Arbor, MI | Host Conference Website, Conference Program, Meeting Minutes |
| MwALT 2013 | Michigan State University and the Second Language Studies Ph.D. Program, the MATESOL Program, and the College of Arts and Letters, East Lansing, MI | Host Conference Website, Conference Program, Meeting Minutes |
| MwALT 2012 | University of Illinois, Urbana Campaign, Urbana, IL | Host Conference Website, Conference Program, Meeting Minutes |
| MwALT 2011 | Iowa State University, Ames, IA | Host Conference Website, Conference Program |
| MwALT 2010 | Wright State University, Dayton, OH |   |
| MwALT 2009 | Purdue University, West Lafayette, IN |   |
| MwALT 2008 | University of Iowa, Iowa City, IA | Meeting Minutes |
| MwALT 2007 | University of Michigan in Ann Arbor, MI | Conference Schedule, Meeting Minutes |
| MwALT 2006 | University of Illinois, Urbana Campaign, Urbana, IL | Conference Program, Meeting Minutes |
| MwALT 2005 | Iowa State University, Ames, IA | General information, Meeting Minutes |
| MwALT 2004 | Wright State University, Dayton, OH |   |
| MwALT 2003 | Purdue University, West Lafayette, IN |   |
| MwALT 2001 | English Language Institute, University of Michigan, and the Department of English Language & Literature, Central Michigan University, conf. held at the University of Michigan, Ann Arbor, MI | Conf. info. from Mary Spaan |
| MwALT 2000 | University of Iowa, Iowa City, IA | Conference Program |
| MwALT 1999 | Inaugural MwALT Conference, University of Iowa, Iowa City, IA |   |